The Parc de la Ciutadella, built on the grounds where the city's fortress once stood, is Barcelona's most central park and for many years, was the only public park in the city.
It measures over 17 hectares and lies on the north-eastern part of Ciutat Vella. It is one of Barcelona's major green hearts and a true gem that transports visitors far from the stress and traffic of Catalonia's capital city.  
History
After the War of the Spanish Succession, Philip V of Spain commissioned the construction of an enormous citadel called Montjuïc Castle. For its construction, many houses were demolished and over 4,500 citizens were evicted.
After the Glorious Revolution in 1868, the fortress was demolished. The only parts that were saved were the chapel, the Governor's palace and arsenal, which were transformed into the current Catalan Parliament headquarters.
The citadel was transformed into a beautiful park for the 1888 Barcelona Universal Exposition. Antoni Gaudí was one of the main architects that was commissioned for the project.  
What makes this park so special?
The park is truly magnificent with several elements that enhance its beauty, including a beautiful cascade made up by an enormous monument and the Castillo de los Tres Dragones (Three Dragon Castle), which currently houses the Zoological Museum.
The Park also houses stunning monuments, a lake, a greenhouse, wooded land, Barcelona Zoo and landscaped areas.
A bit of fresh air
The Parc de la Ciutadella in Barcelona is a very enjoyable green space that offers the possibility to relax in a unique open-air museum.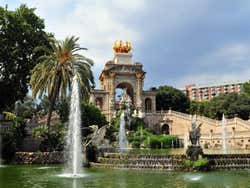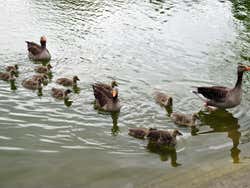 Transport
Metro: Ciutadella / Vila Olímpica, line 4.
Tram: Ciutadella / Vila Olímpica, line 4.
Bus: lines 14, 17, 36, 39, 40, 41, 42, 45, 51, 57, 59, 64, 141 and 157.