Museu de la Xocolata in Barcelona
Located in the historic building of the former Convent of Sant Agustí, the Chocolate Museum presents a journey through the history of chocolate and shows numerous works of art made from the product, making it the sweetest museum in Barcelona. 
Exploring the Museum
Immeditaley upon entering the Chocolate Museum of Barcelona, visitors will be delighted when they purchase their entrance tickets and realize that these are made out of chocolate and that they can eat them while visiting the Museum.
The Museu de la Xocolata reflects how chocolate is produced, from the cocoa tree plantations, to the removal of the beans, to the roasting, hulling and crushing of the beans until it is made into chocolate as we know it. The Museum's mission also includes information on the history of this product and how the Mayan Indians, Aztecs and Toltecs cultivated cocoa trees.
The Museum also includes numerous chocolate sculptures designed by some of Catalonia's best pastry chefs.
A very "sweet-tasting" museum
The Museu de la Xocolata in Barcelona is a surprising and unique museum that features interesting information on the history and production of chocolate. In our opinion, this museum is well worth visiting, as it is one of a kind.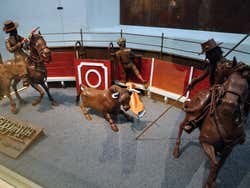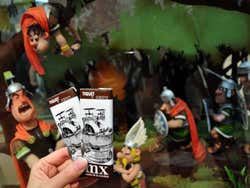 Schedule
Monday – Saturday: 10 am – 7 pm (in summer the museum closes at 8 pm).
Sundays and bank holidays: 10 am – 3 pm.
Price
Adults: € 6 (US$ 6.40)
Students and Seniors: 15% discount.
Children (less than 7 years old): free entry.
Free entrance with the Barcelona Card.
Transport
Metro: Jaume I, line 4; Arc de Triomf, line 1.
Buses: 39, 40, 42, 45, 51, 120, H16, V15 and V17.