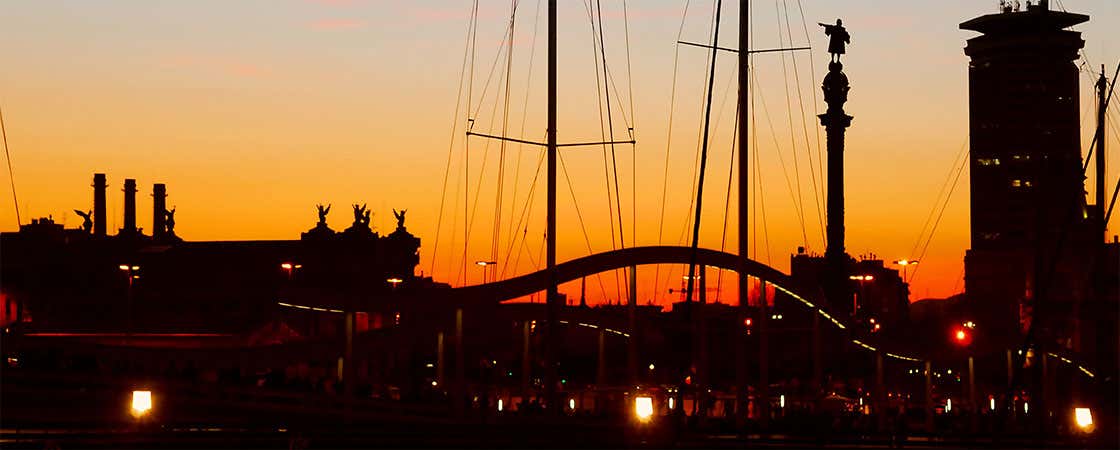 The port of Barcelona has become one of the major cruise port terminals in the western Mediterranean and one of the most important in Europe, moving millions of travellers each year.
With seven international passenger terminals and a countless variety of destinations, cruises from Barcelona carry millions of passengers each year.
Destinations
The port of Barcelona offers extremely diverse itineraries. You can either book a seven-night classic cruise that journeys through the western Mediterranean or a longer cruise that sails to the Aegean Sea. You can also book an Adriatic Sea cruise or a Black Sea cruise. You'll visit incredible cities like Venice, Athens, or Istanbul depending on your chosen itinerary. Barcelona Port also offers various world cruises that imitate the great explorers such as Christopher Columbus, Marco Polo, or James Cook, by crossing the oceans in exactly the same way they did hundreds of years ago.
The cruise port is not only a departing destination, many cruises that sail all the way from Miami, Dubai, Singapore, Cape Town, or Sidney stop at Barcelona.
Cruise ships
Travelers will be able to book any type of cruise from Barcelona, including luxury sailing boats that offer a unique way of traveling, to huge ocean liners that can fit thousands of passengers.
One of the most famous ocean liners is the prestigious "Wonder of the Seas" owned by Royal Caribbean International.
The transformative ship "Oasis of the Seas" is the sister of "Wonder of the Seas". Both are the largest and most revolutionary cruise ships currently built. The Wonder is 326 m long and the gross tonnage is over 200,000. It has room for nearly 7,000 people plus a crew of around 2,300.
I would like to book a cruise, where should I look?
A cruise holiday is always a unique experience. You can find tempting prices if you book in advance on the following website: