Museu de Cera - Barcelona Wax Museum
Located in a grandiose building designed for Barcelona Bank, the Wax Museum accommodates a collection of over 200 wax figures of celebrities and much more. 
The Museu de Cera (Wax Museum) in Barcelona features a great collection of wax figures that represent the most prominent figures in the history of mankind. The Wax Museum is housed in a magnificent building that was constructed in 1867. The Neoclassical mansion was built as the headquarters of the Bank of Barcelona. In 1973, it was transformed into the Museu de Cera.
Exhibitions
The Wax Museum of Barcelona has a collection with over 120 wax figures including famous musicians and singers, significant figures in history and some of the most terrifying people in the world.
Not only does the Wax Museum in Barcelona have a considerable collection of wax celebrities, very similar to other wax museums in other parts of the world, but it is also housed in a beautiful Neoclassical building.
In some rooms like the "Recital Lounge", the wax figures are displayed among the building's original furniture and decoration. In our opinion, the most curious room in the Museum is the Bank Vault, which was part of the building before it was transformed into a museum. Through an opening in the wall made with a blowlamp, visitors can enter into the vault and witness a robbery represented by the wax figures.
Time for a break
When you leave the Wax Museum of Barcelona, you will find two unusual coffee houses. One of them is called "Bosque de las Hadas" (Forest of the Fairies), where you can sit and have something to drink, surrounded by gnomes sitting on trees and the other one is called "Pasaje del tiempo" (Passage of Time), which is more avant-garde.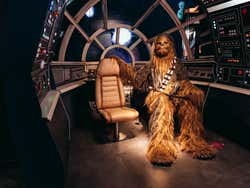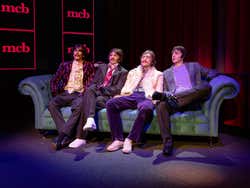 Schedule
Every day from 10:30 — 8 pm
Price
Adults: € 20 (US$ 21.40)
Children (between 6 and 16 years old): € 16 (US$ 17.20)
Seniors and Holders of the Youth Card: € 17 (US$ 18.20)
Barcelona Wax Museum Ticket € 21 (US$ 22.50)
Transport
Metro: Drassanes, line 3
Buses: lines 59, D20, H14, V13 andV17